Replacement Control Panels
• Installation • Repairs • Servicing

---
---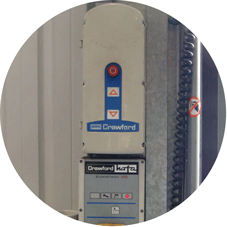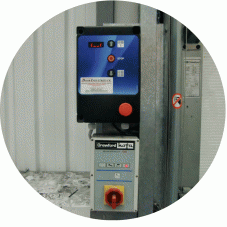 Door Industries UK can replace any make or model motors, control panels and hydraulic power packs for roller shutters, loading bay doors and dock levellers.


Many of our clients ask us to repair their door or dock leveller control panels, most of the time we repair the control panel and leave the door or dock leveller in full working order, but sometimes we come across certain makes that we cannot repair, this is because the engineer needs a programmer to work on these panels which only the manufacturers engineers have access to. In this case the only option we can provide is to replace the control panel with one of our own. We always advise our client to contact the manufacturer of their control panel to obtain a repair quote to find the most economical solution, our clients always come back to us for a replacement.

Replacing these parts does not change the way the doors or dock levellers operate, it just means you are not obligated to use the original installer.

You can rest assured that unlike these certain manufacturers, our control panels are not locked to Door Industries UK, meaning that should you ever choose to stop using our services, any other door or dock leveller company can work on your equipment.
Please feel free to contact us for a replacement cost and compare it to the repair cost, we are confident that Door Industries UK can provide the most economical way forward.
Other than Motor Control Panels, we carry out repairs & installation of all types of Industrial & Commercial doors: Roller Shutter Doors, Sectional Over Head Doors, Steel Hinged Doors, Aluminium Doors, High Speed Doors, Automatic Doors, Electrical operating equipment, Motors, Gates, Security Grilles, Dock Levellers and Loading Bay equipment.
Professional Service
We pride ourselves on offering same day Door and Roller Shutter repairs, with a first time fix rate of over 90% on initial visit!
Be sure that there are no hidden extra costs! When we arrive at the site and assess the damage, you will receive a full report explaining the cause of the damage, how we can rectify the issue and a price of the works to be carried out. We can also take before and after pictures to show you exactly what was wrong and what we have done to fix it.